So, you have decided it is time to build. Whether you are looking for a newly built home or a newly built office or commercial space, you have many things to consider when selecting your contractor. Pricing, quality craftsmanship, excellent customer service, safety and so much more. Give yourself that extra peace of mind by selecting the perfect builder to get the job done right.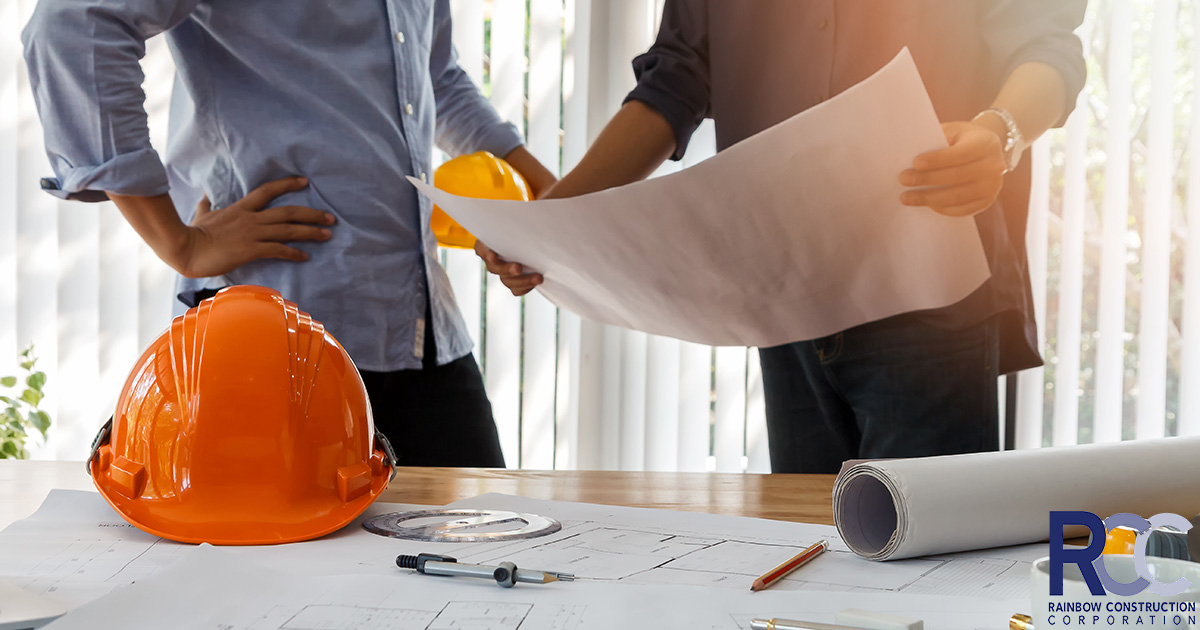 So, why consider Rainbow Construction Corporation?
With over 58 years of experience in the industry, Rainbow Construction Corporation is home to some of the most experienced new construction professionals in Southern Maryland. Whether you are looking for a custom home, a custom commercial space or have selected a floorplan that suits your lifestyle, our team of experts is here to help you make your dream into a reality. With over 700 new homes built and over $70,000,000 in commercial spaces built, Rainbow Construction Corporation has developed and maintained a trusted relationship with the residents and business owners of Southern Maryland and beyond.
A new home or commercial build is arguably one of the largest investments you will be faced with in your lifetime. The team that you trust with your investment should feel like family. Rainbow Construction Corporation is a family-owned business, and we are dedicated to providing an unmatched experience to all our clients.
Earning a 4.4-star Google rating, Rainbow Construction takes great pride in providing the best experience possible to all our guests, both before, during and after their projects are complete. Awards like the Southern Maryland Building Industry Builder of the Year Award, the Parade of Homes Award, and the prestigious Finest for Family Living Award are just a few of the ways that Rainbow Construction Corporation has been recognized in the industry. These awards exemplify our high standards for quality, service, and architectural style and we could not be more honored to have received this recognition.