The Covid-19 pandemic that took the year 2020 by storm has made a huge impact to many different industries and businesses over the last year. Businesses have been forced to adapt to a new way of selling, conducting business and even just keeping their employees and customers safe, just to stay in business at all.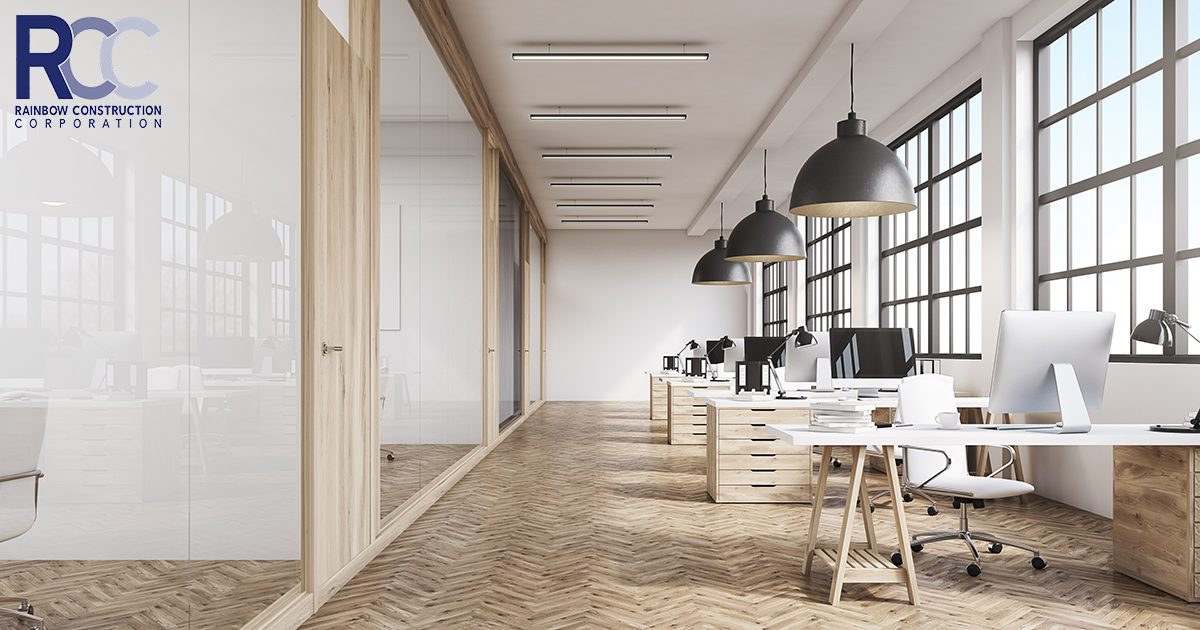 Many companies put a work-from-home mandate in place to keep their employees socially distanced, especially in workspaces that did not allow for such.  Now, a year later, as the pandemic is slowing, vaccinations are being administered and daily life is slowly getting back to a "new normal". But will the new normal allow for employers to keep their spaces as they were prior to the pandemic?
Many companies have been left to re-think their workspaces, and whether they are conducive to our new way of living. As a result, a few trends are emerging when it comes to revamping the workspace in preparation for staff to return.
More ambient and natural lighting.
Employees that have been working from their newly instated home offices are looking to allow for more natural, less-harsh lighting in the workplace. The traditional fluorescent lighting used in many office spaces is on its way out!
Less industrial, more comfortable decorations and features to feel like home.
After working from home, employees are asking employers to make changes to the overall atmosphere of the office by including more comfortable décor and features.
Less open workspaces, more smaller spaces for video conferencing, social distancing.
Now that we have been forced to stay 6-feet apart, this change has slowly become a new way of life. Employees are looking for ways to continue social distancing and are asking for fewer open workspaces. Additionally, many companies are adopting the remote working lifestyle, therefore, small rooms for videoconferencing are in demand.
More eco-friendly spaces that reduce waste and encourage recycling.
As green initiatives become increasingly more important to the younger generations, businesses have been forced to change their traditional operations to include more of a green way of doing business. Automatic-sensor lights, recycling containers and whiteboards (as opposed to paper) have all made their way into the new trend.
Outdoor office spaces.
This is one we have not heard much of, but it also does not surprise us. Since the pandemic started, many have turned to the outdoors to enjoy free-flowing air and less contact with those around them. Working is no different. Many employees are suggesting to their employers to create an outdoor workspace to utilize when weather allows. Complete with electric to power their devices, Wi-Fi, and tables/chairs set up as workstations, outdoor workstations might be the most unique trend we have heard of yet!
After a year of adapting to a new way of living, it is time for employers to start adapting their workspaces to meet the demands of the times. If you are looking to get a plan in place for a new building, or, just to revamp your existing building, contact us. Our team is here to help make your vision a reality! ​