Thanksgiving is almost here which means millions of families will be decorating for the holiday season this upcoming weekend with beautiful lights displays both inside and outside. With the holiday season and lights displays also comes house fires. The good news is, house fires can be avoided very easily by using caution in how you're decorating!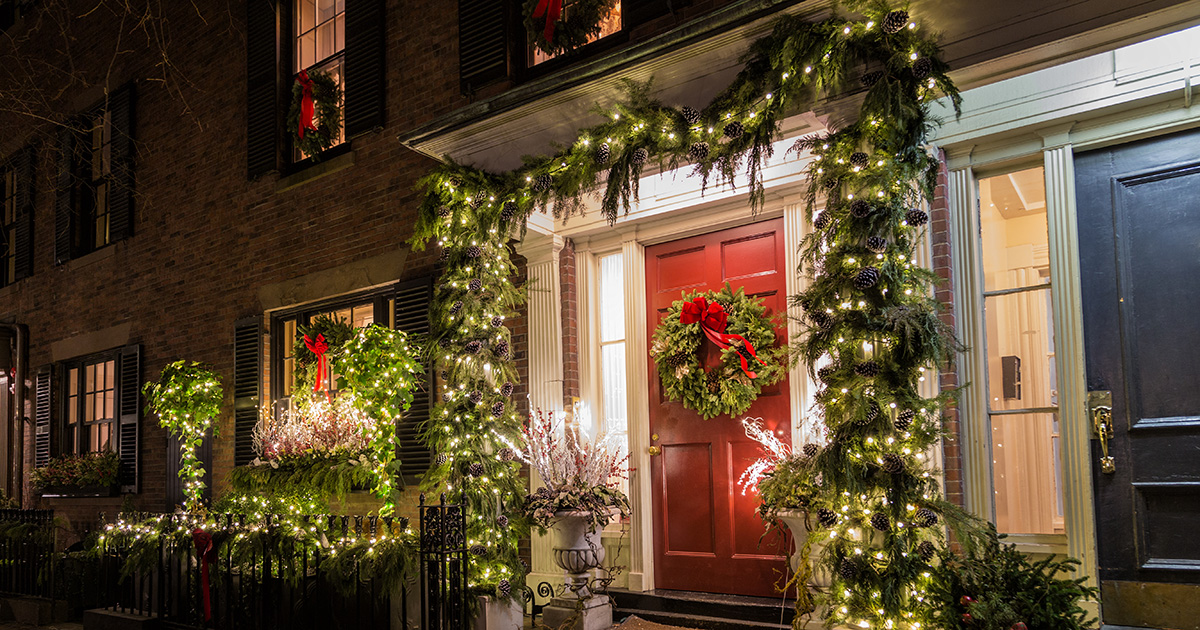 The National Fire Prevention Association estimates that 770 house fires are caused from holiday lights in the United States, every year. To keep your home and loved-ones safe this year, be sure to take extra precaution when it comes to decorating with these helpful tips:
Take Notice of Tags on Holiday Lights
If you look closely on your string of holiday lights, you might notice a tag that says "for indoor use only" or "for outdoor use only". Pay close attention to these tags and only use the appropriate lights while decorating. If your holiday lights are unlabeled, it might be a good time to replace them with ones specific to indoor or outdoor use. Be sure you keep a tag on them for next year's decorating, or, place them in separate storage containers when you clean them up for the season. 
Inspect Your Holiday Decorations
Look over your holiday lights for any exposed wires or broken bulbs. Exposed wires are an easy way to spark a fire. Most decorations come with a few spare lights in the packaging and can easily be replaced. If a wire is exposed, it is recommended to dispose of the stand of lights and replace them with new lights that are undamaged. 
Do Not Overload Your Power Outlets
Extension cords make it easy to extend power to areas that you would like to decorate but don't necessarily have a power outlet nearby. Surge protectors and outlet extenders are a great way to plug in more than one item to a particular outlet, however, can be very dangerous if you plug in too many decorations or lights and overload your outlet because the outlet could overheat which could start a fire. 
Turn Off All Holiday Lights and Decorations Before Bed or Before Leaving Home
Yes, it might be nice to come home from a long day of holiday shopping to see your home all lit up with beautiful lights, however, leaving them on while no one is home can be very dangerous. If an outlet is overloaded, a bulb is broken, or even a wire is exposed, a fire could occur and with no one home to take action, this could mean a very detrimental loss for your family.