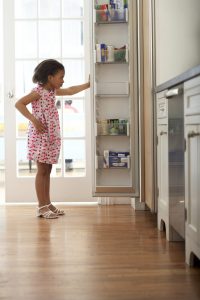 Any kitchen remodeling project is a huge undertaking that involves a lot of planning, decisions, effort and care. Kitchen remodeling not only improves the look and experience of living and using your own home, but can majorly boost your resale value. Of course, every project has its ups and downs and snags along the way, but there are some things you can do to make your remodeling project go smoothly. Here are some things to avoid in order to ensure you get the kitchen remodeling results of your dreams.
Don't Go In Blind  
Before even meeting with a contractor or architect, do your research. Figure out what color palettes you like. Consider layout, functionality, appliances, and finishes. Make Pinterest or Houzz accounts and look at a lot of different kitchens for inspiration so you enter the process with some clear ideas of what you like and do not like.
Don't Get Distracted By The Glitz
With so many high-tech and high fashion kitchens out there, it is easy to get so caught up in looks that you forget what your kitchen is actually for. This use can depend on your household and lifestyle. Is your kitchen the gathering hub of your large family? Do you need space to prepare dishes when you host large and elaborate dinner parties? Are you an avid chef that needs and will make regular use of top of the line appliances? Will your kitchen be a highly trafficked spot that needs to be able to handle wear and tear? These details are key when designing a kitchen that not only looks its best but works the best for your needs.
Don't Rush
We all hate waiting, but in this case slow and steady really does win the race. A kitchen remodeling project is not only a financial investment in your home but one in your life and the lives of those around you. It is important to remember that every change throughout the process costs money and time, so clever and complete visualization and planning in the early stages is key to ensuring a timely and cost-effective remodel.
Kitchen Remodeling with Rainbow Construction
Whether you are seeking the dream kitchen you have always wanted or the dream home you've always pined for, Rainbow Construction is here to help. With over 53 years of experience and a fantastic reputation, Rainbow Construction can make your dreams a reality. We pride ourselves on providing excellent customer service, professional expert workers, and competitive rates. To learn more about our custom home building, visit us online or give us a call at (301) 843-1018. To learn more about our services and who we are, follow us on Houzz, Pinterest, Facebook, Twitter, and LinkedIn.