It's September and most children have kicked-off their school year for 2022-2023! Getting back into the swing of things after a fun summer full of adventures can be challenging, especially when it's time for your child to complete their homework. But, having a designated homework space for your child to work on their after school work could be a game changer in helping them stay productive, accountable and most importantly, thrive this school year!
Creating an at-home homework station and letting your child be involved in the process may create excitement for their own space, and, take some stress off of you as their parent!
Here are a few tips to help you create this space, right at home, and, for less than you might imagine!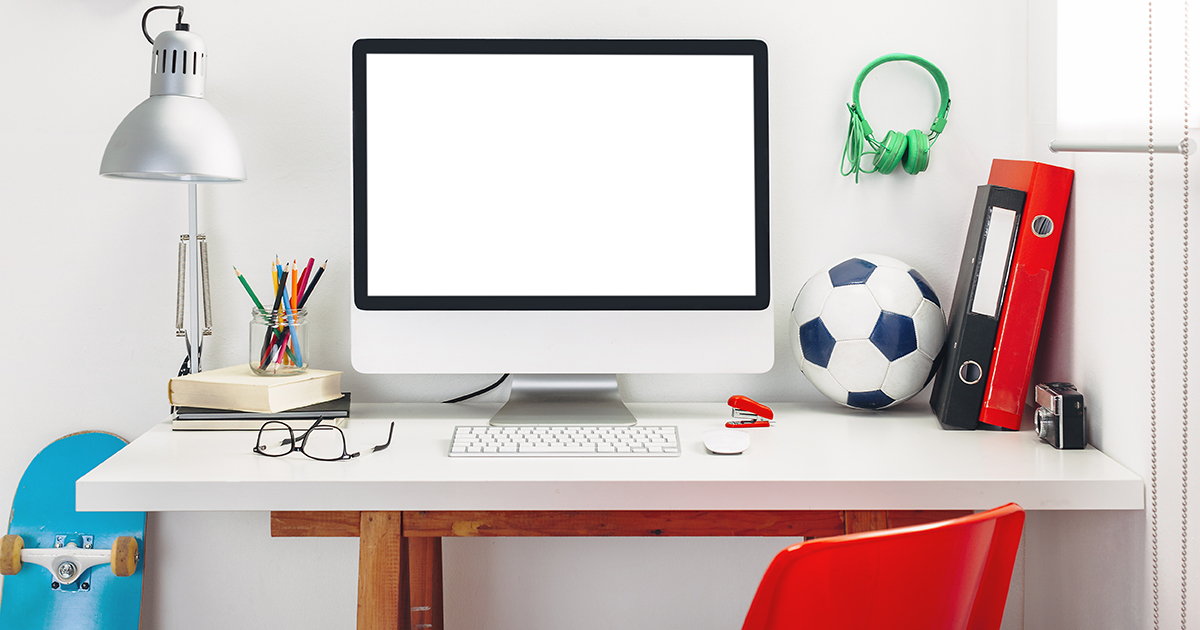 Start with a Basic Table & Chair
If your child doesn't already have a desk of their own, using a regular table and chair might be the answer. Ikea, Amazon and Walmart have some great options for inexpensive desks and chairs, or, you may want to seek out a used one from a yard sale or online second-hand website! An area large enough for your child to spread out their belongings so that they can get their work done efficiently (rather than working from their lap or in an already cluttered space) will help them keep their focus (and better posture).
Find a Quiet Corner or Space
Depending on your child's age and how much assistance or guidance they require to complete their work, designate a corner whether in your existing home office, their bedroom, or, even a common area like a living room, dining room or kitchen! A place that is quiet, free of distractions and designated just for them could be a game changer! 
Let Your Child Help Decorate Their Space
After the area is designated and the table and chair are in place, let your child help fuel their creative side by decorating their space. Whether they decorate with their own artwork, fun educational posters or even photos of their friends, family or pets, your child will enjoy decorating their new space and will likely be excited to use it! 
Make Sure There is Proper Lighting
Depending on where the new workstation is in your home, you may need to add additional lighting, especially if you rely on natural light to light the space during the summer months. With Fall and Winter around the corner, it will be dark earlier and your child may need more lighting to complete their projects. 
Make the Space a Technology-Free Zone
Unless your child needs the internet to complete their assignments, create a basket or bin for electronic devices to be placed in while they're in their "homework zone". Having cell phones, iPads and other electronic devices out of sight will help your child concentrate on the project in front of them rather than on their electronic device! 
Rainbow Construction Corporation wishes all Southern Maryland students the best of luck with the 2022-2023 school year!